Online Grade Change Request
A resource for Instructors who did not submit grades or need to update grades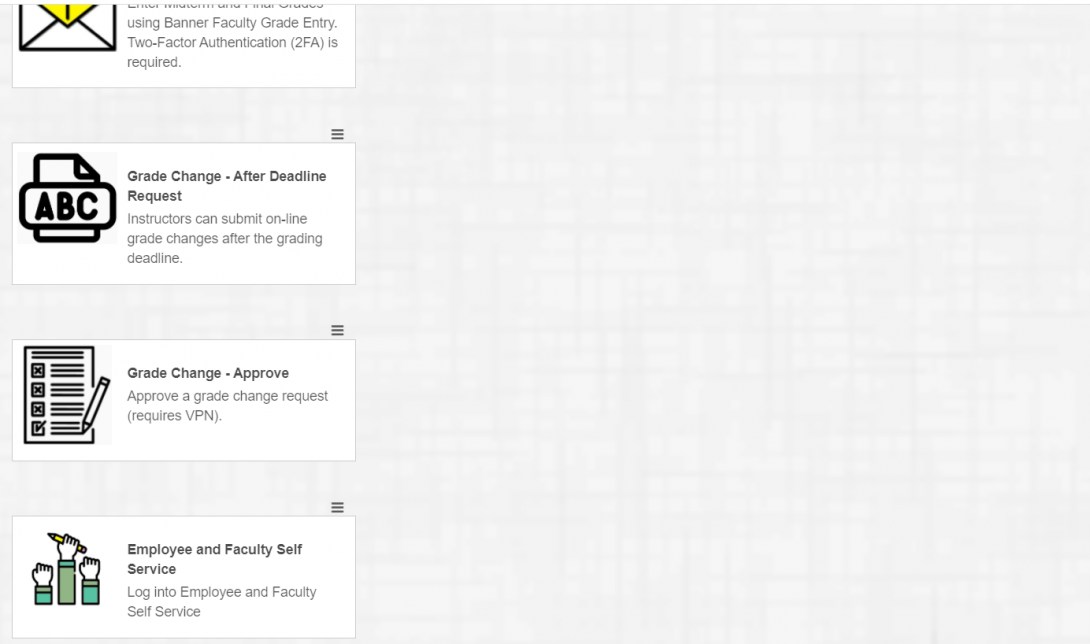 The online Grade Change Request is found in https://my.UIC.edu. Scroll down to Grade Change – After Deadline Request on the left hand column. See screenshot.
NOTE: Only Instructors on the section at the point of grade roll will be able to use the online Grade Change – After Deadline Request. Therefore, an Instructor cannot be added after the fact for the purpose of providing missing grades or changing grades.
A video which covers all details of the new process can be found at https://uofi.box.com/s/62eighclcv0tis8yhhorbfhbke1xmmw4
Finally, paper SGRs are still acceptable for grade changes, and in rare cases will be the only means to make a grade change. Typical circumstances requiring a paper SGR could be that an Instructor was not on the section at the time of grade roll, or that rules surrounding grade substitution and grading mode are in conflict.
We hope this Grade Change Request system will be a convenience to Faculty. If there are questions about Grade Change Requests, please call Records at 312-996-4381, during business hours or e-mail records@uic.edu.